Keeping the Kilroy Was Here memory alive since 1996


Menu below. Your access a wealth of WWII memories

| | |
| --- | --- |
| | Read his amazing story that spans two theaters. It starts with Operation Market Garden and continues with flying the Hump. |

A Sighting! Kilroy at Chuck E. Cheese
It's shown on a YouTube channel called "Pizzacam." It is titled "September '90". It is called Showtape and is a VHS tape. They were used up until the late '90s.
93-year-old WWII vet completes nearly 3-year run across America

Click the image

"ST. SIMONS, Georgia -- At the age of 93, just making it down all four steps of an RV is quite a feat. It's even more remarkable to wake up at 5 a.m. for a five-mile run.

And at 93, what's most amazing of all, is that Ernie Andrus' recent jog in St. Simons, Georgia, was just the final leg of a much, much longer run -- a run that began nearly three years and 3,000 miles ago at the Pacific Ocean."
Editor's picks from the web 8/28/2016
As editor often get outstanding contributions from readers. They represent hard work of others who share my passion to remember!, I can't put on KilroyWasHere.org but they deserve wider distribution.
Shared by Tony Welch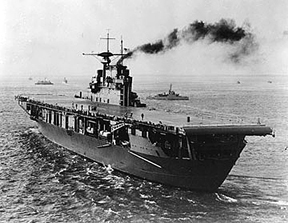 USS Hornet
Click the image (http://carol_fus.tripod.com/navy_hero_alvin_grahn.html)
"Everybody knows about the Doolittle raid, our first retaliation against the Japanese homeland after Pearl Harbor. We had sixteen B-25 bombers loaded aboard and ready to go. Our skipper, Marc Mitscher, was just as superstitious as any sailor. It's April Fool's Day, the ordered departure date. So he announced that we'd just stay tied up alongside the pier until the next day. No sense toying with fate."
This is part of an amazing first hand story. Part of the story is quoted in a WW11 combat book: "Neptune"s Inferno --The U.S. Navy At Guadalcanal"

Volume 12. Searches, Page 1 -- Page 2 -- Where people post search for friends and relatives. If you are interested in any particular subject there is a site search engine on all the main pages.

E-Mail to the Webmaster/Editor

Editor@KilroyWasHere.org

Submit Website Free