Keeping the Kilroy Was Here memory alive since 1996


Menu below. Your access a wealth of WWII memories

| | |
| --- | --- |
| | NOVA (my favorite) recently aired Bombing Hitler's Supergun. A great show but look here for The Rest of the Story! Although the LONDON GUN never fired a shot, it inexorably affected US history and history around the world in ways we will never know. |

| | | | |
| --- | --- | --- | --- |
| Taking to the skies in balmy summer weather at 18 in a single-engine plane is one thing but not a Liberator — a notoriously difficult to handle bomber! Don't miss this firsthand combat account. | | | |
Help us find an "Original Member"
Click Searchs button (above right) for latest (Scroll down below the found ones -- or click here

2016! It has been 74 years
Editor's picks from the web 5/18/2016
As editor often get outstanding contributions from readers. They represent hard work of others who share my passion to remember!, I can't put on KilroyWasHere.org but they deserve wider distribution. Shared by Tony Welch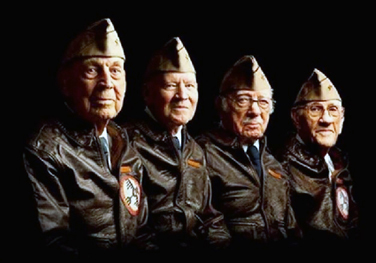 Click the image
The FINAL TOAST!
Author Unknown came via email
They bombed Tokyo 73 years ago.

Volume 12. Searches, Page 1 -- Page 2 -- Where people post search for friends and relatives. If you are interested in any particular subject there is a site search engine on all the main pages.

E-Mail to the Webmaster/Editor

Editor@KilroyWasHere.org