Editor's picks from the web 09/17/2017
As editor often get outstanding contributions from readers. They represent hard work of others who share my passion to remember! I can't put on KilroyWasHere.org as mine but they deserve wider distribution.
Shared by Editor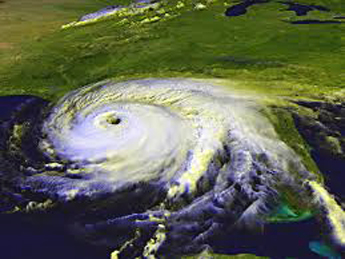 HURRICANE CONTROL! What happened?
What happened to the sometimes successful efforts to control hurricanes?
As early as right after the end of WWII until the 1980s, there were efforts to control or reduce the strength of hurricanes. These efforts were mostly by the USA although conspiracy theories of China's inventing methods of controlling the weather abound.
Then they used dry ice, Silver Oxide, and other methods to cool them off. Wouldn't you think that some improvement would have been made in the last 70 years? Have you heard of ANY! Even a small reduction like was accomplished in StormFury* would help. What happened to the American "can-do" attitude?
My own vague memory recalls Castro blaming the CIA of seeding a hurricane causing it to hit Cuba. Castro, as well as worldwide anti-Americans and US Left, accused the CIA of seeding a hurricane to ruin Cuba's sugar crop. Is this the reason?
Is the litigious world and PC the reason? Operation StormFury* was discontinued for, among other things, "Governments had to be willing to accept the risk of a public outcry if a seeded hurricane (or Typhoon) devastated a coastal region. This outcry and its legal consequences might arise even if the human intervention had no effect on the hurricane."**
*Project Stormfury was an attempt to weaken tropical cyclones by flying aircraft into them and seeding with silver iodide. The project was run by the United States Government from 1962 to 1983.
**Project STORMFURY: A Scientific Chronical 1962-1983
http://journals.ametsoc.org/doi/pdf/10.1175/1520-0477(1985)066%3C0505%3APSASC%3E2.0.CO%3B2
PLEASE PASS ON! SHARE! MAYBE GET SOMEONE'S ATTENTION!